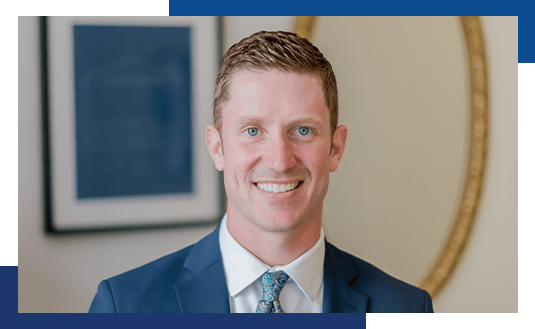 Thomas Ponce
Insurance Specialist
Tom handles all life insurance and Medicare supplement cases for our clients, assists with client-service items and works behind the scenes prepping for "The Chad Slagle Show." Tom also helps with the day-to-day operations of our administrative office.
Tom is a graduate of Eastern Illinois University, where he earned his degree in business marketing on a Division 1 Golf Scholarship. In his free time, Tom enjoys golf and basketball and is a big supporter of the St. Louis Cardinals.
Fun Facts about Thomas
Favorite holiday? It's been Christmas ever since I was a little kid.
Favorite quote? "The pessimist sees the difficulty in every opportunity. The optimist sees the opportunity in every difficulty." – Winston Churchill
Who is your role model, and why? My mother – she has a heart of gold and an incredible work ethic. I would not be where I am today without her.