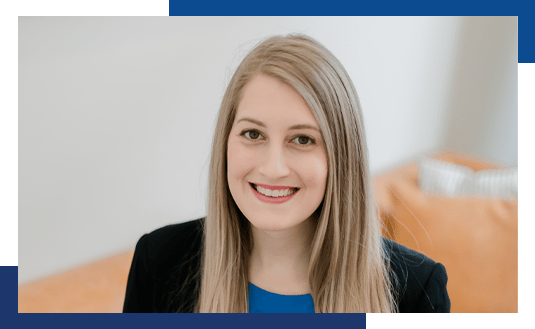 Samantha Martin
Director of Marketing
Samantha keeps our clients connected by coordinating emails and updating our social media, newsletter and other communication outlets. She also works behind-the-scenes on the "The Chad Slagle Show" and assists with the day-to-day operations of our administrative office.
Samantha graduated from Mississippi State University with a degree in communication and public relations. She currently lives in St. Louis, Missouri, with her husband, R.C., and two dogs, Cato and Rue. In her spare time, she enjoys hiking with her two fur-babies, reading and traveling.
Fun Facts about Samantha
What are you most proud of? The work I do in animal rescue and the strong relationships I have with family and friends all over the country.
Favorite quote? "Be the person your dog thinks you are." – J.W. Stephens
Who is your role model, and why? My parents, because they were both able to achieve great success in their careers while still making time for me and my brother. And for just being all-around great parents!