Chad Slagle has appeared in local and national media outlets discussing important financial topics. Browse his most recent articles below, and feel free to contact us with any questions you may have while reading.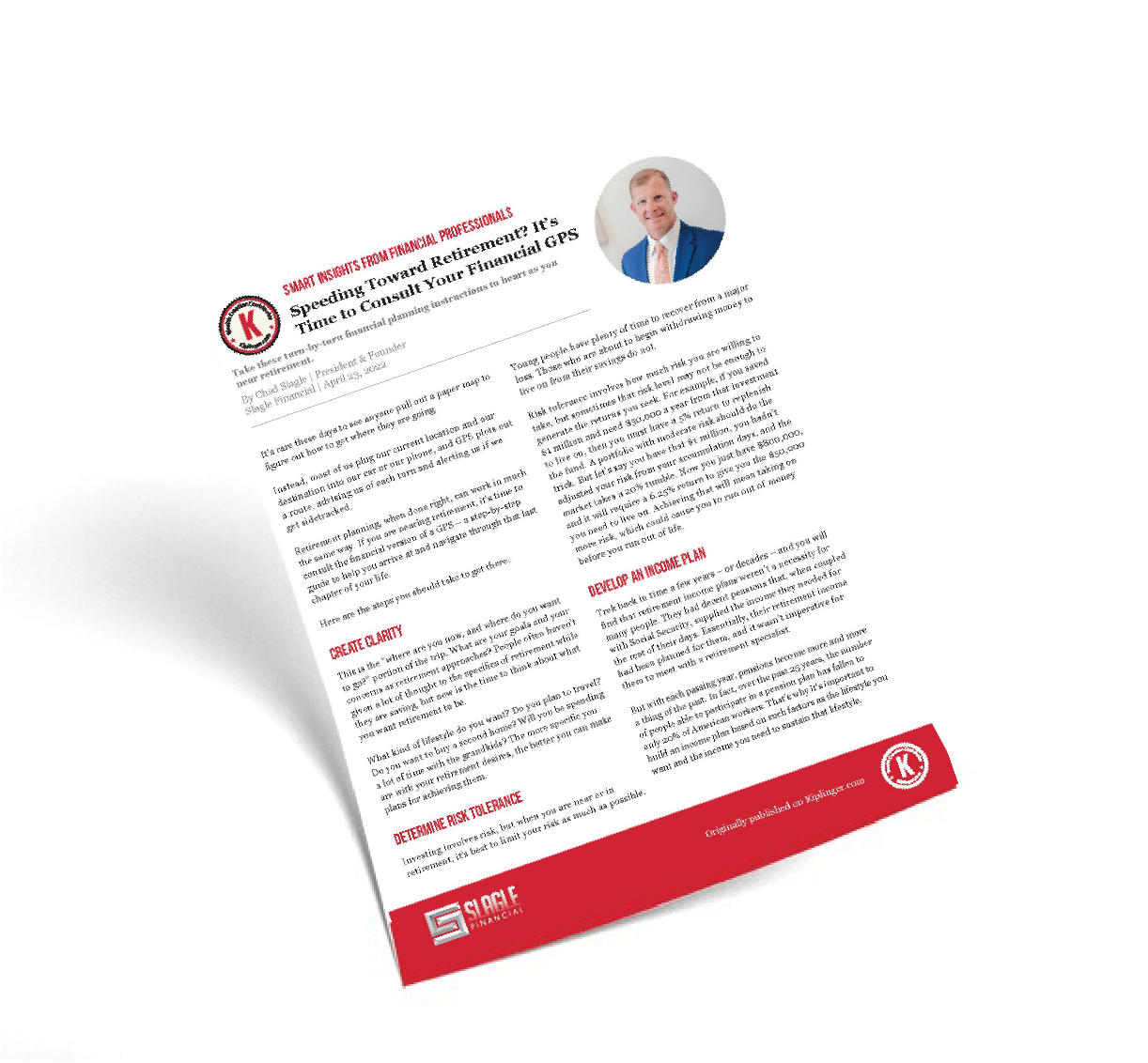 Take these turn-by-turn financial planning instructions to heart as you near retirement.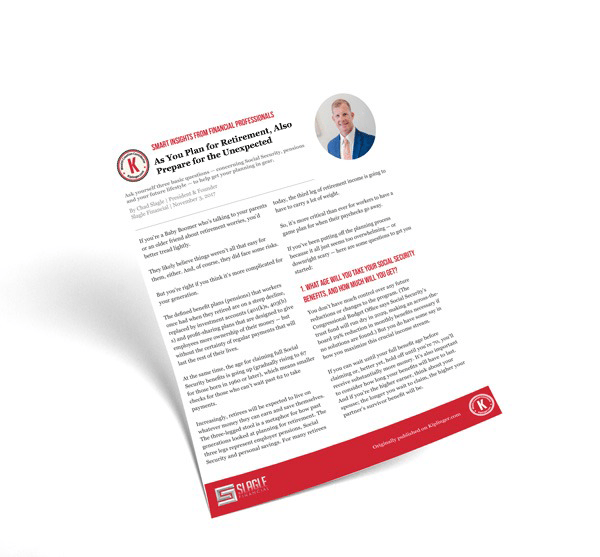 Whether you're close to retirement or decades away, no one's immortal. Things
happen. Are you ready, or could you leave the people you love in a lurch?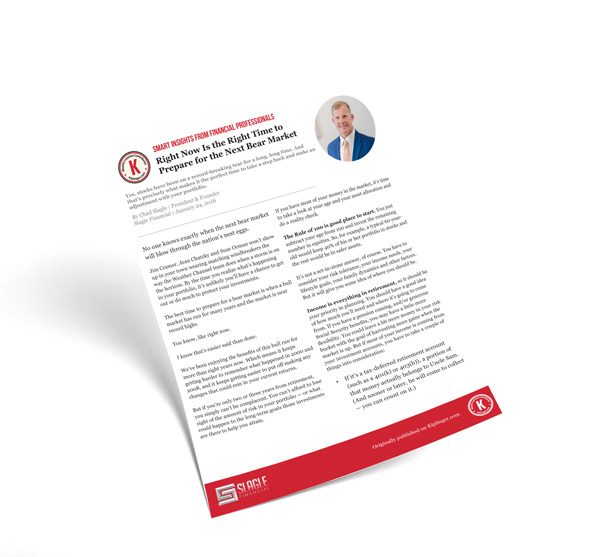 Yes, stocks have been on a record-breaking tear for a long, long time. And that's precisely what makes it the perfect time to take a step back and make an adjustment with your portfolio.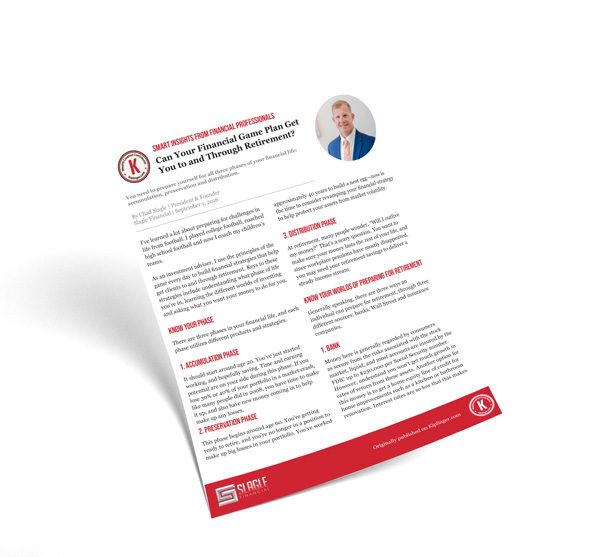 You need to prepare yourself for all three phases of your financial life: accumulation, preservation, and distribution.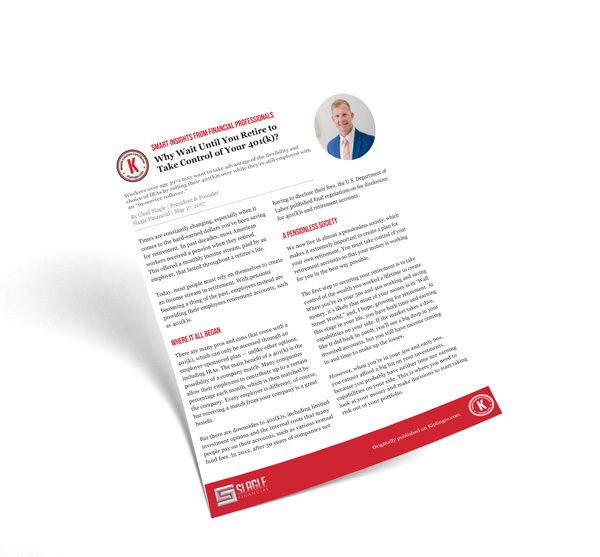 Workers over 59 ½ may want to take advantage of the flexibility and choice of IRAs by rolling their 401(k)s over while they're still employed with an "in-service rollover."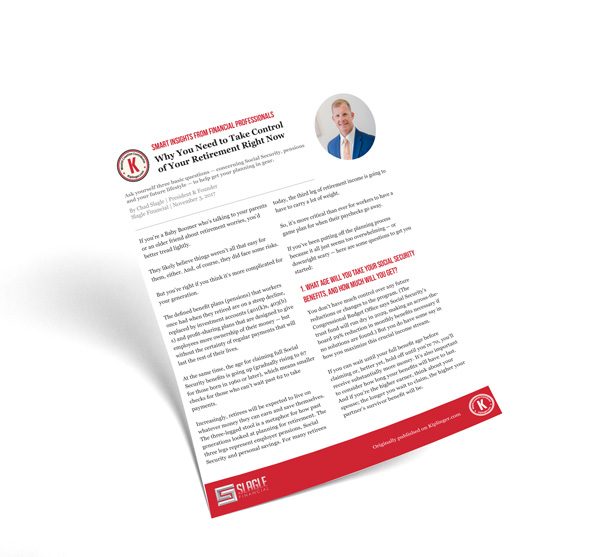 Ask yourself three basic questions – concerning Social Security, pensions, and your future lifestyle – to help get your planning in gear.