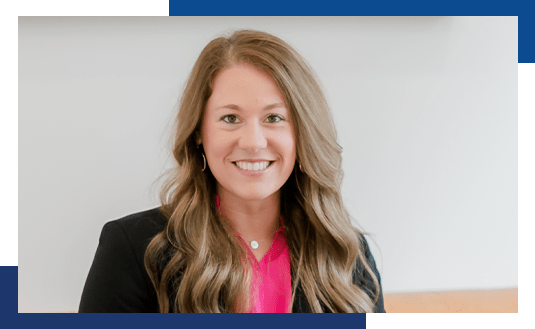 Katelin Tickner
Client Operations Director
Kate's role is to manage the daily operations of our back office. She works closely with clients to ensure all paperwork is completed and in proper order, accounts are established, and transfers are processed expediently. In addition, Kate assists with the day-to-day operations of our administrative office.
Kate graduated from Blackburn College, where she earned a degree in business management. She lives in Glen Carbon, Illinois, with her dogs, Tucker and Bear. Away from the office, Kate enjoys working out and spending time with family and friends.
Fun Facts about Katelin
What are you most proud of? Where I come from and the friends and family who have helped mold me into who I am today and, for that, I'm thankful.
Favorite holiday? Halloween, because of all the free candy!
Favorite quote? "Never let the fear of striking out keep you from playing the game." – Babe Ruth