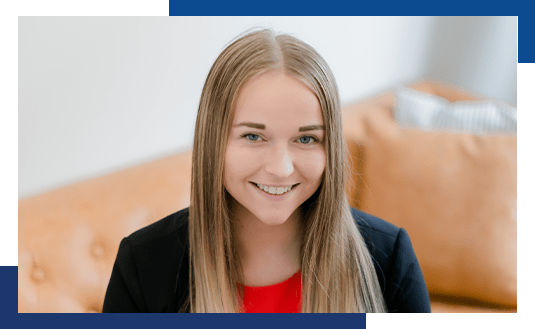 Chelsea Fiedler
Client Relations Administrator
When clients and prospects visit our offices, Chelsea makes sure they feel welcome and special. She also coordinates the educational workshops and client-appreciation events for our northern Illinois offices. In addition, Chelsea maintains our staff schedules and ensures the smooth daily operation of our administrative office.
Chelsea lives in Springfield, Illinois. In her free time, she enjoys traveling to new places and spending time with her family.
Fun Facts about Chelsea
Favorite holiday? I love everything about Christmas — shopping, classic movies, awesome food, festive decorating!
Favorite quote? "You must do the things you think you cannot do." – Eleanor Roosevelt
Who is your role model, and why? My mom, because she is the kindest and bravest person I know. She's the kind of person to give you the shirt off her back — and I don't know what I would do without her!