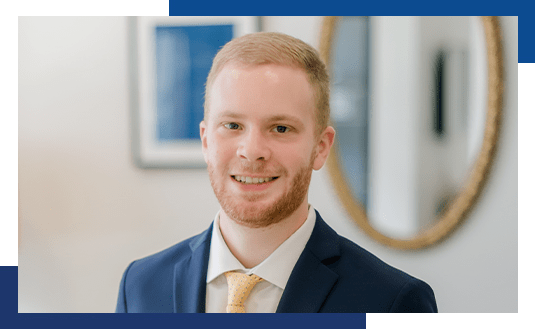 Adam Hoskins
Client Operations Specialist
Adam helps prepare for client reviews as well as the cases for potential clients. He also makes sure any outstanding client requests are taken care of in a timely manner and assists with the daily operations of our administrative office.
Adam graduated from Southern Illinois University-Edwardsville with a degree in business administration. He has passed the Series 7 and 63 securities exams and started his career after graduation, working as a broker at a large brokerage firm in St. Louis, Missouri.
He currently lives in Edwardsville, IL with his wife and their dog. In his free time, Adam enjoys outdoor activities such as hiking, running and playing with his dog.
Fun Facts about Adam
Favorite holiday? Thanksgiving, because I get to see my family and eat a lot of food.
Favorite quote? "A man is not finished when he is defeated. He is finished when he quits." – Richard Nixon
Best piece of financial advice you've ever received? "Invest in as much of yourself as you can. You are your own biggest asset by far." – Warren Buffett